TEMPORARILY NOT ACCEPTING ORDERS

We are sorry for the inconvenience
TEMPORARILY NOT ACCEPTING ORDERS
We are sorry for the inconvenience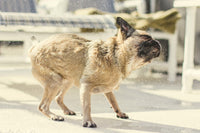 So Fresh & So Clean...Try our Self-Serve Dog Wash!
For your convenience, our wash is open 7 days a week. 10am-6pm. First come, first serve.
 **In order for proper cleaning and disinfecting: last wash is at 5:45.
We provide everything you need to get your fur buddy squeaky clean. Elevated tubs, shampoos, dryers, deodorizing spritzes and even treats!  
Wash Now
LOCATIONS
1036 Hyde Street
San Francisco, CA 94109
Tel: (415) 525-4757
Mon - Fri, 10am - 6:30pm
Saturday, 10am - 6:30pm
Sunday, 10am - 6:30pm
Get directions
4263 Montgomery Dr.
Santa Rosa, CA 95405
Tel: (707) 539-7142
Mon - Fri, 10am - 6:30pm
Saturday, 10am - 6:30pm
Sunday, 10am - 6:30pm
Get directions
1425 Fulton Road
Santa Rosa, CA 95403
Tel: (707) 544-7387
Mon - Fri, 10am - 6:30pm
Saturday, 10am - 6:30pm
Sunday, 10am - 6:30pm
Get directions